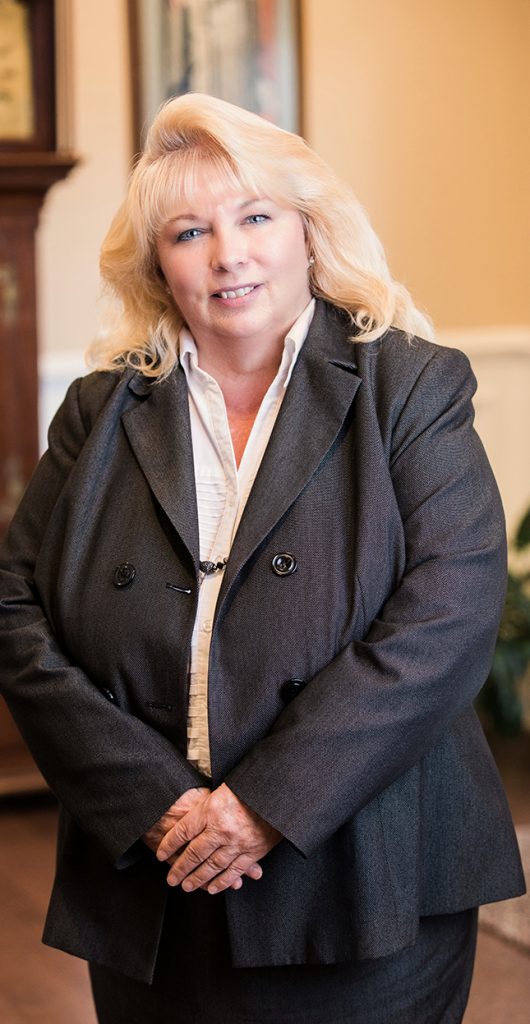 Sharon Cooney Jones
Professional Background:
I have been in the financial services industry for more than 35 years. My early career consisted of brokerage operations positions with  A.G. Edwards, Prudential Bache and EF Hutton in New York.
I progressed into brokerage sales with EF Hutton, where I worked directly with the head  international institutions before eventually working my way up to the trading floor at Bear Stearns. I joined George McKelvey Co. in 1999 and have been an investment advisor here ever since.
Personal Life:
I am married to my husband, Lawrence, and have a daughter who is attending college. We live in Brick Township, and we enjoy boating, skiing and  traveling.
Why George McKelvey Co.?
At George McKelvey Co., we not only listen to what our clients are saying, but also anticipate their needs. We make it a point to truly know our clients, their families, and their financial goals at every phase of their lives. Finance can be intimidating; we're here to educate and serve clients who value long-term portfolio management.